If you need assistance, it is just a phone call (or a click) away...
You are not alone!
Community Services Directory
The organizations listed below offer services for people who are faced with addictions issues, people who are in distress or crisis, people who are looking for counselling and/or treatment services, people who need a place to stay instead of hospital, people who are looking for social support, and so much more.
webmaster@initiativeniagara.ca

(Incorporated on February 10, 1997 | Incorporée le 10 février 1997 ; Ontario Corporation Number | numéro de la société ontarienne : 1169248)
© The Consumer Survivor Initiative of Niagara, 2019, all rights reserved | L'initiative des survivants de la consommation de Niagara, 2019, tous droits réservés.
CSI Niagara is funded by the
Hamilton, Niagara, Haldimand, Brant Local Health Integration Network

CSI Niagara est financé par
le réseau local d'intégration des services de santé de Hamilton, Niagara, Haldimand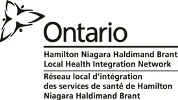 Last update | dernière mise à jour : 2020-05-08