Cliquez sur le menu ci-dessus-à droite pour le contenue de notre site en francais. | Click on the menu above-right for our site's content.

Consumer Survivor Initiative of Niagara
A Message from the Webmaster | Un message du Webmaster
I want to offer my sincerest apologies for the lengthy delay in updating the content on this site. I experienced a significant loss, (the passing of my partner of 30 years) recently and my grieving process has been difficult. I have talked with the Initiative's Executive Director to reaffirm my commitment to her and to my ongoing management of this site's content on her behalf. Again, I am truly sorry. Check back soon... content updates are coming.
Je tiens à vous présenter mes excuses les plus sincères pour le long délai de mise à jour du contenu de ce site. J'ai connu une perte importante (le décès de mon partenaire de 30 ans) récemment et mon processus de deuil a été difficile. J'ai parlé avec le directeur exécutif de l'Initiative pour réaffirmer mon engagement envers elle et ma gestion continue du contenu de ce site en son nom. Encore une fois, je suis vraiment désolé.

Revenez bientôt ... les mises à jour de contenu arrivent.


An enormous loss for our community, we mourn the loss of Pat Capponi
PATRICIA CAPPONI (Pat) Order of Canada 1947 - 2020 "The most effective advocate the poor and mentally ill have had anywhere, one of the most devastating authors Canada has known, and easily the classiest argument ever made for wearing cowboy hats in all weather, all day, indoors and out." Pat would appreciate your watching the video she produced just before her death:
"What Reva Taught Me"
. "We, those with lived experience, must challenge the status quo; we must be the change agents, we must dare to speak our truths even when gate-keepers and those who derive their status and employment from our communities deny us our right to speak, to engage, to point out the systemic failures that guarantee their jobs and our continued poverty." Pat Capponi
Read Pat's obituary
here.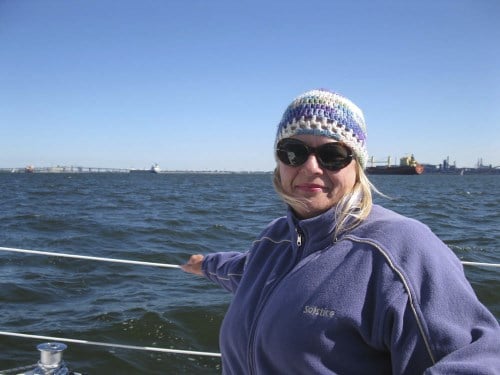 And, we will miss another extraordinary advocate for mental health and additions issues, Frances Jewell
Frances passed away peacefully at the age of 60. She will be missed by many, including her friends at the
Consumer Survivor Initiative of Niagara. Read Frances' obituary
here.